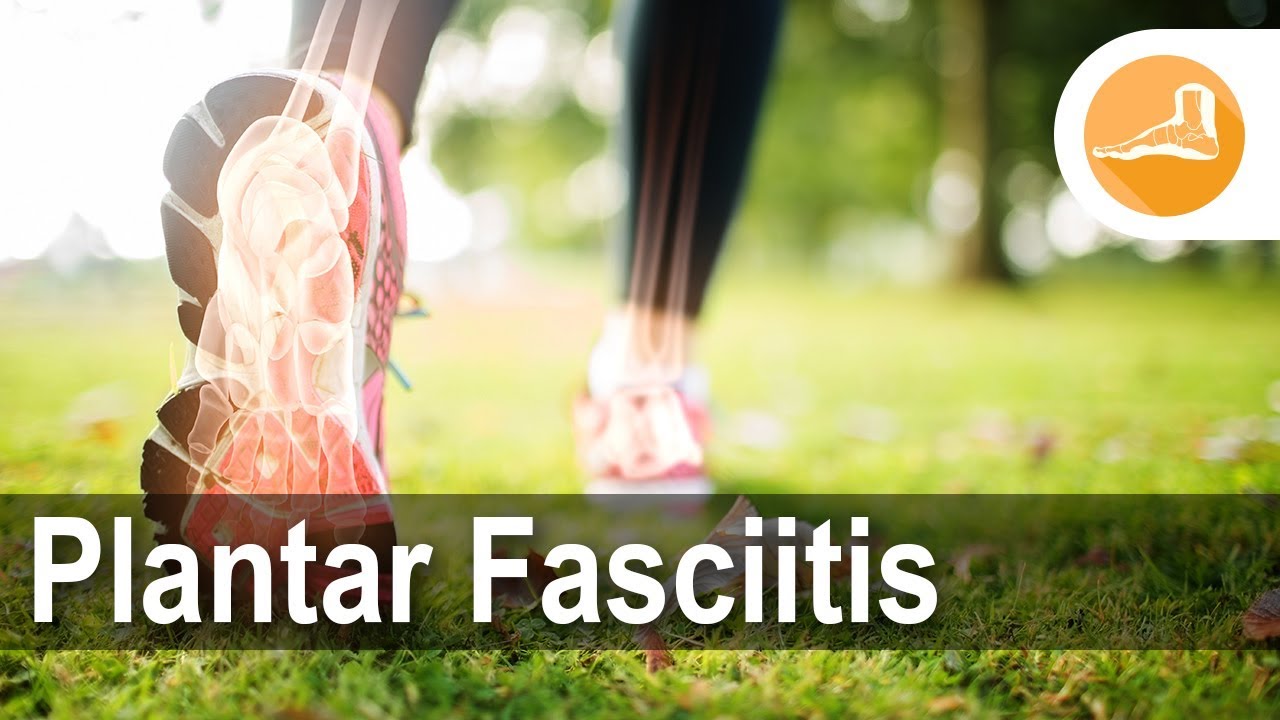 Plantar Fasciitis & Treatments
Video Transcription
So what is plantar fascitis? That is a thick, thick piece of tissue that actually supports the entire arch of your foot. It inserts at the heel bone in the very bottom of your foot and extends all the way to your toes. And again, it supports your arch. More importantly for you, it's the most common cause of foot pain in the world. Everybody typically gets it. You're more than likely to get it or you know someone who has had it. And so the issue is, what do you do about it?
Well, the classic symptom is you wake up first thing in the morning, put your foot down and have excruciating pain in the bottom of your heel. Okay? As you get going, it sort of eases off. You sit down, maybe for lunch, get back up again, hurts like crazy, same type of deal. That's typical plantar fascitis. Atypical is you could have pain a little bit further from the heal, more so in the middle of the foot. But either way, it's pain in the bottom of the foot. That is plantar fascitis.
So again, what do you do about it? So the good news is, it has about a 95% cure rate with non-operative treatment. So there's a great chance you can get well without having surgery. So what do you do about that? So the mainstayof treatment is going to be stretching. And your achilles tendon in the back of your heal inserts to the heel and extends down to the plantar fascia so we sort of look at that as one unit. So we have a series of exercises that you can get on our website or we give you when you come into clinic and show you want to do about this. So series of stretching for your achilles tendon which takes pressure off your plantar fascia.
Number two, general anti-inflammatory, Aleve over the counter, maybe Motrin. Nice little tip to, is get a frozen water… or take a frozen water bottle, roll your foot over it or take a golf ball, throw it in the freezer and roll your arch over that every day as often as you can. If you do those three things, generally speaking, it will get well. We also have some kind of fancy plantar fascia night splints you wear at night that keeps your foot stretched at 90 degrees which is also very helpful as well.
So unfortunately not everybody responds but like I said, generally you do. And if you don't respond, then you look at operative intervention. And for years, even I was trained, the gold standard was to make and incision at the bottom of your foot to address the plantar fascia but I just didn't think that was a great option, as did a bunch of other people. So I don't know about you but I personally don't want an incision at the bottom of my foot. So we started looking at other areas and other things to do. So really there's two ways to operate on these patients. And so if you've got great range of motion, so you've been doing all your non-operative treatment and you've got great range of motion and your heel core is not tight. So there's a procedure called Tenex procedure, minimally invasive, it's ultrasound guided. It's a needle that goes in, you've obviously asleep, and it sort of cuts part of the planter fascia. Does the same thing we would do if we opened the bottom of your foot except it's through a pinhole. Outpatient, much better recovery.
We actually got a grant from the American Orthopedic Foot and Ankle Society to study both the techniques we use. And both are very, very, very helpful and they're just great procedures and we've proven that with a paper that's published in the journal. So that's the Tenex procedure. But say someone comes in and they've got planter fascia, they fail the non-operative treatment and they just don't have great range of motion, they've got a contracture, we do something what's called a gastroc recession. So we kind of go in back of the calf, we call it the gastroc soleus junction, kind of where your calf muscle begins. We make a small incision and we release part of the fascia. We don't cut your tendon in half, we release part of the fascia which allows your foot to dorsal flex an extra 10 to 15 degrees. It means it's closer to your face which, again, takes pressure off the planter fascia because it's really one unit. And have tremendous success with that and we avoid operating at the bottom of your foot.
So that is plantar fascitis and that is our approach to treating plantar fascitis if we see you as a patient.