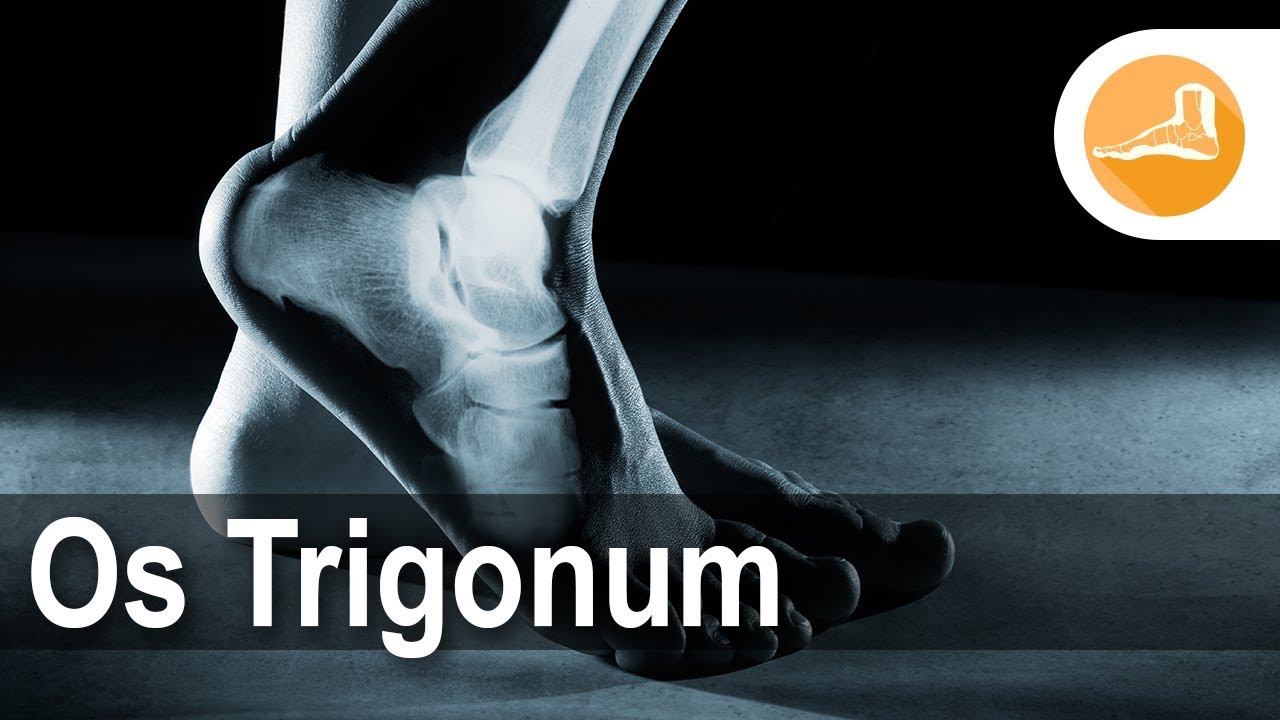 Os Trigonum
Video Transcription
So os trigonum is a often overlooked and often misdiagnosed condition of the ankle. Patients typically present with posterior ankle pain. What happens is, this is an extra bone that never fuses in the back of the talus. It's attached to a small little fibrous band, and oftentimes it's very asymptomatic. So essentially, they're born with two bones in the back. In the normal course, is that that bone fuses and becomes one bone.
Unfortunately, for these patients it doesn't fuse, and typically it's a soccer player or a volley ball player, often a basketball player or even a dancer. They get a hyperflexion of their foot, so their foot hyper-flexes, and it knocks that little bone in the back of their ankle loose and causes pain. So symptomatically, it's posterior ankle pain, a type of injury where they hyper-flex their foot. For a baseball player, for example, oversteps a base and their heel hits the back of a base and their foot plantar flexes, and it causes what's called like a nutcracker in the back of their heel. Their calcaneus bone jams up into the tibia, and it knocks that bone loose and becomes painful, and most people don't know what that is. So they hard to see sometimes on x-ray sometimes, if it's not a perfect lateral. So they come in with posterior ankle pain.
So an exam, they typically have pain the very back, it's a anterior tibia, Achilles tendon, just in back of the tibia. They'll have a normal walking, exacerbated by running. Again on x-ray, you can sometimes a big, big almost ball bone in the back. An MRI is really your key image to get, because what what it'll show is, it will show that loose piece of bone that's detached from the talus. You'll see this big fluid around that bone.
Oftentimes, it's very difficult to treat non-operatively, because you can put them in a boot and try to calm them down, but oftentimes once that bone gets knocked loose, they typically don't do that well. If you were going to go down the non operative treatment, it would be rest, ice, compression, immobilization in a boot, just to calm things down. Generally speaking, I tell patients, "This is typically a surgical intervention, because it's such a great procedure. It's had such a high success rate in the past. You would have to make a incision and do an open dissection, and the neurovascular structures are right there. It's pretty risky, and take that bone out, because you're not going to fix it. You just take it out."
Where we've developed, we can do this arthroscopically. We go in from the very back, and we do a posterior ankle scope where we can access this bone through to small poke holes, grab that bone, and all we're doing is just removing. So we're not really fixing anything. We're just taking this away. Oftentimes this is an outpatient, 20 minute procedure, two poke holes, soft dressing, a walking boot. They can walk afterwards. Very satisfying and probably play, but return to sports as early as four to six weeks, and that usually does it.
For more information on os trigonum, you can visit nilssenorthopedics.com.