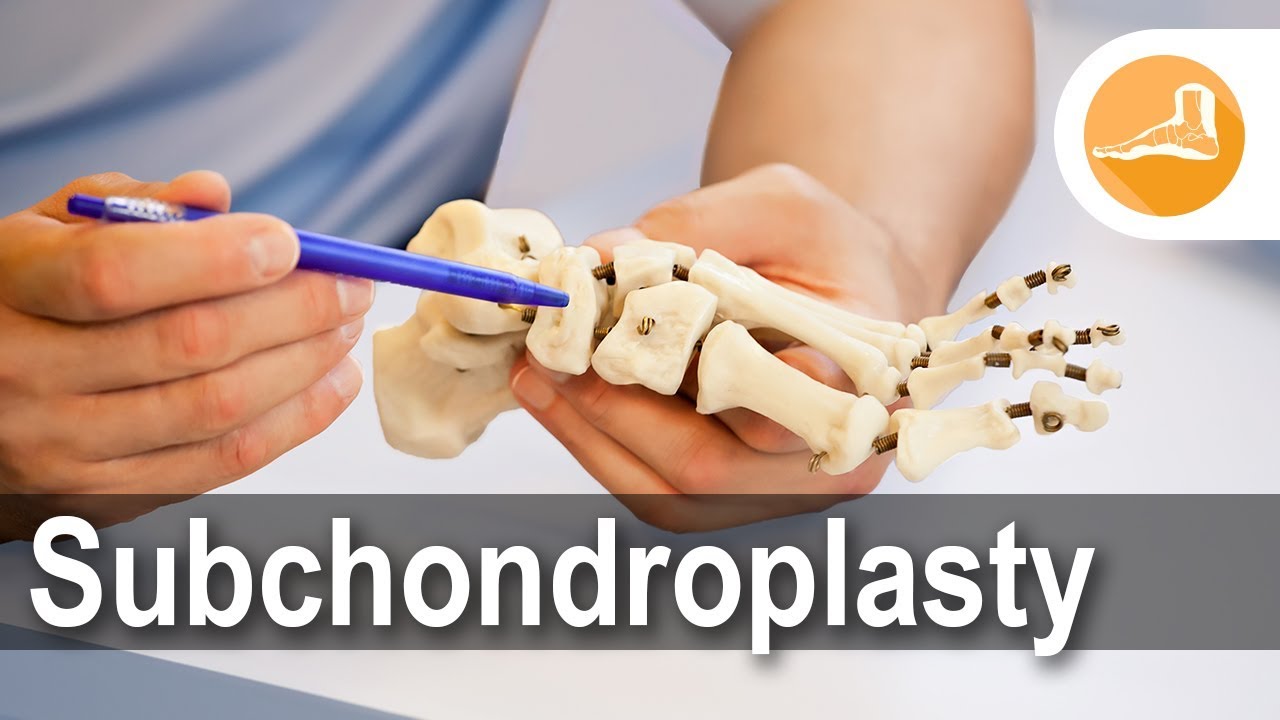 Foot & Ankle Subchondroplasty Procedure
Video Transcription
We're going to talk about subchondroplasty. That's a long word. One of my interests in foot and ankle specifically is bone marrow lesions, bone bruising, and also cartilage.
One of the problems that we face in foot and ankle's having so many joints is how do we restore the cartilage, and so we've been sort of trained and it's been ingrained in our brain to focus on cartilage and restore the cartilage, and there is no question that's what we need to be doing.
But, as we get further down this road and looked at different cartilage legions … So for example, say you've got a great ankle joint, and you've got what's called an osteochondral defect. Osteo is bone, chondral is cartilage, and defect is defect. So, imagine you've got this nice layer of cartilage in your ankle, and cartilage by the way, has no nerve endings, so cartilage has no … That little white on the end of a chicken bone, it's sort of glued on the end of a bone, and it forms a joint, and so cartilage has no nerve. But the bone underneath the cartilage has nerve, and so when the cartilage wears away either in a specific area like the defect, or the whole area wears away, that bone feels pressure and that's what hurts when you have arthritis or loss of cartilage.
Imagine a perfectly paved road. Some people, whether they get trauma reasons or they just get it genetically, a cartilage gets a defect in it and it gets a pothole, like a nice paved road. That pothole forms, and pressure goes into the bone and causes pain. So, what could we do for that pothole?
We've got lots of cartilage restorative procedures that we can do. We can take fake cartilage. We can take your own cartilage. There's a number of things we can do to try to augment that issue. Well, the problem we've run into is we look at that, sometimes we get MRI's, we'll see this huge adenomatous area in the ankle. So for example, someone has bad arthritis, ankle is moving back and forth hurts like crazy. If we get an MRI you'll see edema, which is bone bruising, on both sides of the joint, and we just haven't been able to do anything for that other than just replace the ankle or fuse it or something pretty invasive.
We've come up with a company called Knee Creations, which was bought by Zimmer, and I'm one of the middle experts for them. What we've done is we've come up with a procure called a subchondroplasty, where we actually take calcium phosphate, which is a synthetic bone that's made in a lab. It's a powder. We mix it either with your bone marrow or saline, and create an injectable putty that hardens like bone. We're able to go in with a small poke hole to those bone marrow lesions and inject that fake bone, which basically interdigitates in that bruised area and helps alleviate a lot of pain.
We've been very successful with this. We've been doing this now for about four years. I was one of the pioneers actually starting this procedure on my own, and then this company came along, and so we've kind of partnered up, and I've been very successful. It's been very happy, and it's just nice tool to have in your toolbox for those patients that sort of meet this criteria.
So, hopefully that gives you a better understanding of the subchondroplasty procedure. We have a link that you can go to, show you some case examples, and give you a better understanding of exactly how it works. I hope that's been very helpful for you.