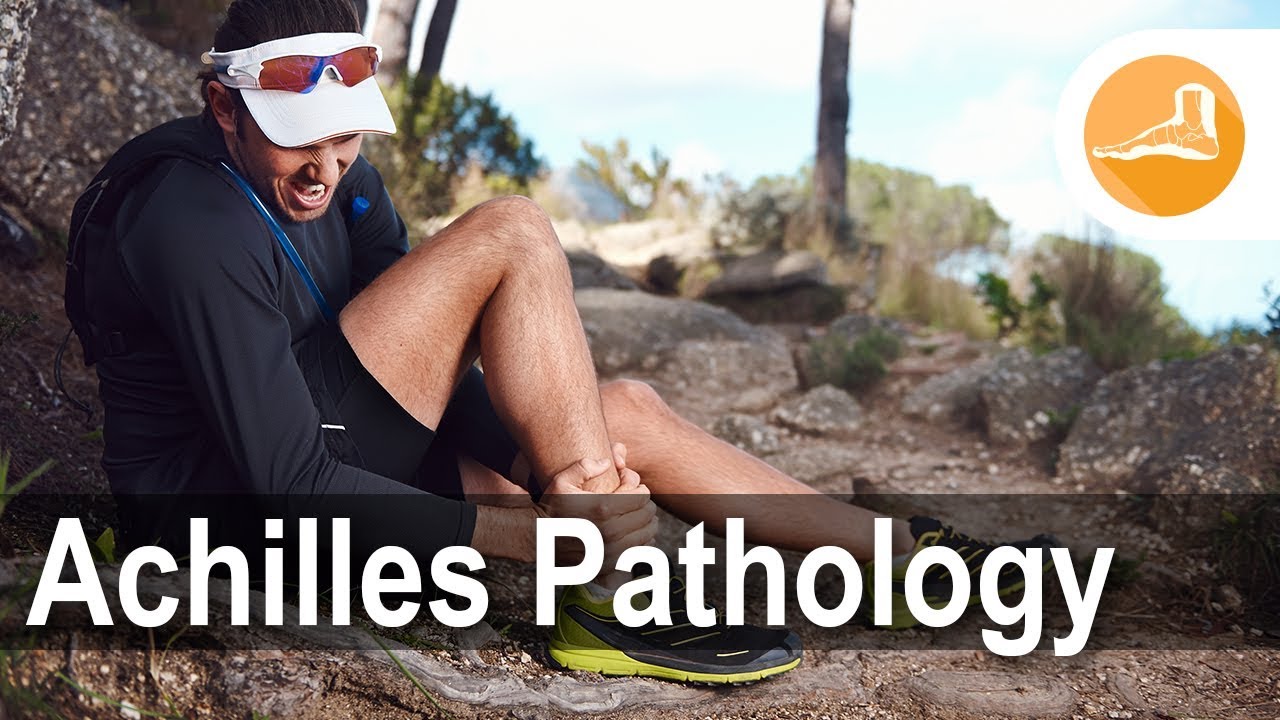 Achilles Pathology & Treatments
Video Transcription
So, regarding Achilles tendon pathology. So, like any tendon in the foot, tendons can either tear, they can get inflamed, or they can get diseased.
So, let's first talk about Achilles tendon tears. So, typically, what is the Achilles tendon in the first place? That's a huge cord that's in the back of your calf that inserts in the back of your heel. So, when you acutely tear that, you'll know it. It feels like a pop in the back of the ankle. It's devastating, it's very painful, and you typically can't walk. So, when that thing tears, we typically at this point have to fix it. The nonoperative treatment has essentially gone away at this point. We're focusing on fixing these now just because patients typically do better with surgery, and they have a lesser chance of re-rupturing that tendon down the road if we fix it.
In terms of non-insertional and insertional issues, like I mentioned, we have inflammatory problems, and noninflammatory problems. So, non-insertional Achilles tendonitis or tendinopathy. So, tendonitis is the inflammation of around the tendon. Tendinopathy is disease within the tendon. And so typically, non-insertional tendinopathy, you get this sort of hourglass appearance of the Achilles tendon. What happens is you get microscopic tears in the tendon, the body's trying to heal itself, and so it lays down more scar tissue, and you get this hourglass appearance.
So, we try nonoperative treatment first: anti-inflammatories, stretching, maybe some physical therapy, maybe a walking boot. Generally speaking, that treatment doesn't work. And so, if you fail that nonoperative treatment, we look at surgical intervention.
So, surgical interventions, typically we end up operating on that diseased segment, and we take that hourglass, and we end up shrinking that hourglass by cutting out a little elliptical area to make that tendon not so wide and make it in line with the segment of a tendon above it and the segment of a tendon below it. So, that's non-insertional.
Insertional tendinopathy is a much bigger problem. We see that all the time. Actually, it's an epidemic. So, insertional, that's at the insertion, where that heel cord attaches to the back of the heel. And so, again, nonoperative treatment for that is essentially the same: put you in a boot, anti-inflammatories, physical therapy, lots and lots of stretching to take pressure off the back of that heel. Typically though, and they also have on X-ray, people are always concerned about a heel spur. You'll see your primary care doctor and say, "Well, gosh! There's a heel spur." Well, the heel spur is just part of the pathology. It's not the cause. It's just part of the big picture. And so, people focus on that heel spur, and that's really … It's part of the problem, but it's not our main focus.
And so, if you fail nonoperative treatment, we look at, again, operative intervention. And what we do is … We used to make these big incisions, and cut the whole tendon off the insertion of the heel, and advance everything. But we've gotten away from that. So, now we do a much more minimally invasive, quicker return … It used to be a year. So, we've really, really changed the dynamic of the game in terms of fixing you. I typically make a central incision about that long. Then we split part of the tendon. That's the big thing. People come here all the time asking, "Well, gosh! You're going to cut my tendon off." We do not cut your tendon off the bone. We just detach about 50%, so we leave half of it already attached. So, we split part of it. We gobbled out that spur, we take the spur out of the heel, and we take the diseased tendon. We remove the diseased tendon from the insertion site, minimally invasive, and we take a suture, and we lay it back down. We've been very successful in that treatment, which has sort of changed the way we treat these.
So, this is insertional Achilles tendinopathy. We talked about non-insertional, which again, is not where the heel inserts. It's a little bit higher up. And we also talked about acute ruptures and what we do for those.
So, hopefully that gives you great insight into Achilles pathology.